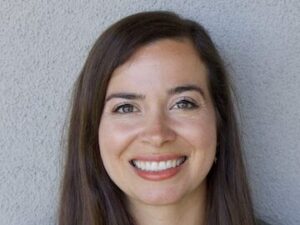 she/her – Confidential Advocate
Nicola Smith is a multicultural, bilingual Southern Californian native. She studied Psychology and minored in Education at the University of California, Los Angeles. Later, Nicola moved to New York City and began her career working for Non-Profit Safe Horizon in which she was part of a pilot program placing advocates within every police precinct in New York City.
There she provided crisis support and client-centered, case-management to survivors of Domestic Violence. Simultaneously she volunteered at the Crime Victim Treatment Center, in which she was on-call to support survivors of sexual and domestic violence at the hospital and advocate for them during that process.Nicola then moved on to obtain her master's degree from the University of Edinburgh in Sociology and Global Change. Since then, Nicola has been a one-woman office of sexual violence prevention work at Paul Smith's College. There she has provided education, planned events, partnerships, and supported survivors on campus, some of these efforts have even landed her in the local newspaper.