We believe prevention comes first. We know that violence is 100% preventable, and we believe that, as a UC Berkeley community, we have a moral imperative to prevent violence and suffering.
Sexual violence and harassment are complex problems, and demand a multilayered solution.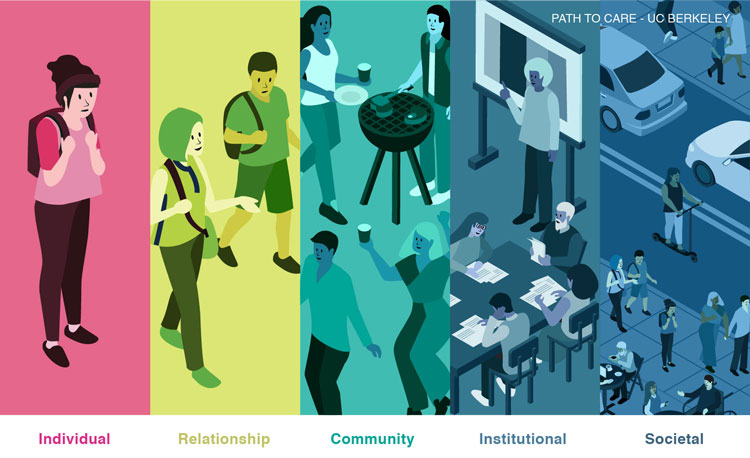 Individual: Personal conditions and characteristics that influence sexual violence.
Relationship: Learned attitudes and behaviors from family, intimate partners, and friends.
Community: Social norms, publicly stated values, and practices within groups.
Institutional: Organizational conditions and policies that influence sexual violence.
Societal: Broad societal and cultural norms that condone and accept violence and inequality.