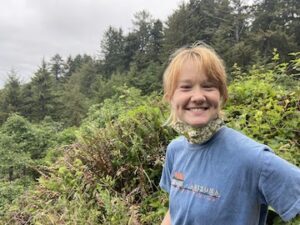 she/they – Confidential Advocate
Sally (she/they) recently graduated from UC Berkeley, but is originally from Massachusetts. As a student, she worked with PATH to Care on prevention education as a peer educator and coordinator.
She also worked with the Family Justice Center in Oakland as a Navigator Intern, providing resources to community members impacted by sexual violence. Sally is passionate about community-based violence prevention and response, and is excited to begin this new role as a Survivor Advocate. In her free time, she enjoys running, reading, baking, rollerblading and spending time with friends and family.